Robotic Palletizing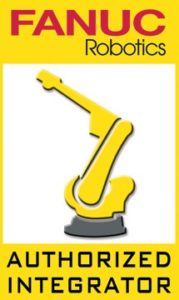 Over the years, the number of robotic arm manufacturers has grown significantly, but the constant for successful application remains the efficient programming and container manipulation experience. Magnum Systems, through our Taylor Products brand, has remained a leader by combining robotic palletizing with tooling options, efficient programming, and application expertise. Magnum Systems is recognized as an Authorized Integrator of Fanuc Robots for your End of Line Automation needs.
Pallet Dispensers + Slip Sheet Placers

Slip sheet placing is offered in gantry style for integration in a bulk bag line or within our robotic palletizer end of arm tools.

Stretch Wrapping

From semi-automatic to fully automatic stretch wrappers, Magnum Systems' applications team will integrate the best stretch wrapper for your facility's operation. With a full line of stretch wrappers, we can reduce the amount of labor needed to wrap safe-to-ship loads, making physical distancing easier, while keeping up with production schedules.
Semi-automatic stretch wrappers (turntables and straddles) wrap 20-40 loads per hour. Automatic stretch wrappers (turntables, straddles, ring straddles and horizontal) wrap 45 or more loads per hour.