Knowing with certainty how your material will perform when pneumatically conveyed or precisely metered into a bag is critical to your system's success. The way to ensure our equipment is designed and sized for the most cost-effective method of conveying and packaging materials is to test your material for flow characteristics, filling and convey design parameters and degradation in a real-time operational system.
Testing Dictates the Right Components & System to Move Your Material
Every type of material, no matter how common, acts differently. Let's say you're pneumatically conveying and bagging flour. The type (soy, flax, etc.), its origin (imported or domestic) and plant's environment affect how it acts. Preliminary material testing removes any question about your dry bulk materials' performance and determines the right solution to handle it. It's due diligence to ensure your system and its components keep the line moving exactly as you want it during their lifespan with minimal downtime or mechanical disruptions.
Decades of Material Testing Experience
Magnum Systems has conducted material testing for decades in a variety of industries, including:
Ag Feed & Seed
Animal Feed & Pet Food
Cement
Chemicals
Food
Plastics
Our team's long history and knowledge make us a reliable partner for material testing. The outcomes give the data required on material properties to engineer a system for strength, durability and performance. Magnum Systems' material testing helps you avoid the expense and inefficiency of second guessing and retooling later.
Magnum Systems offers both pre-sale and post-sale testing services.
Pre-Sale Testing and Equipment Demonstration
We encourage clients to utilize our pneumatic conveying and packaging test facilities to validate proof of concept for the best solution to handle their product. Additionally pre-sale demonstration gives you the opportunity to identify concerns, determine customized features, and simulate real world scenarios. We provide both in person and video witness testing. Upon completion of the test preformed a complete report will be generated and shared with you covering any suggestions or modifications we feel are necessary.
Post-Sale Factory Acceptance Test (FAT)
We are also equipped to set up your bag filling system at our facility for a witnessed Acceptance Test. An FAT includes; check-out and training on use, maintenance, trouble-shooting and finalization. Our sales, engineering and technical service staff are prepared to answer questions during the visit to assure you are confident in functionality and capability of the equipment BEFORE it reaches your facility.
Note – All Factory Acceptance Test(s) (FAT) preformed are subject to a fee, this will be determined prior to execution and included in formal proposal.
Pneumatic Conveying Testing Center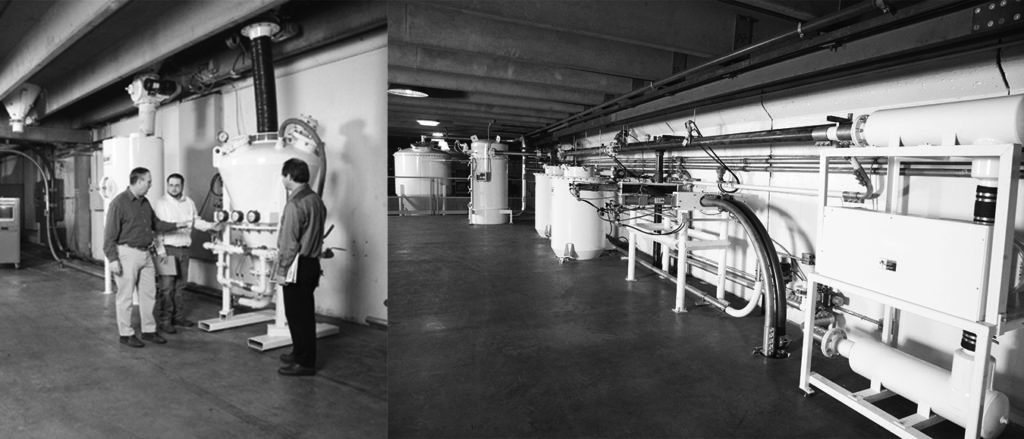 Pneumatic Conveying Equipment Featured: 
Packaging Equipment Testing Center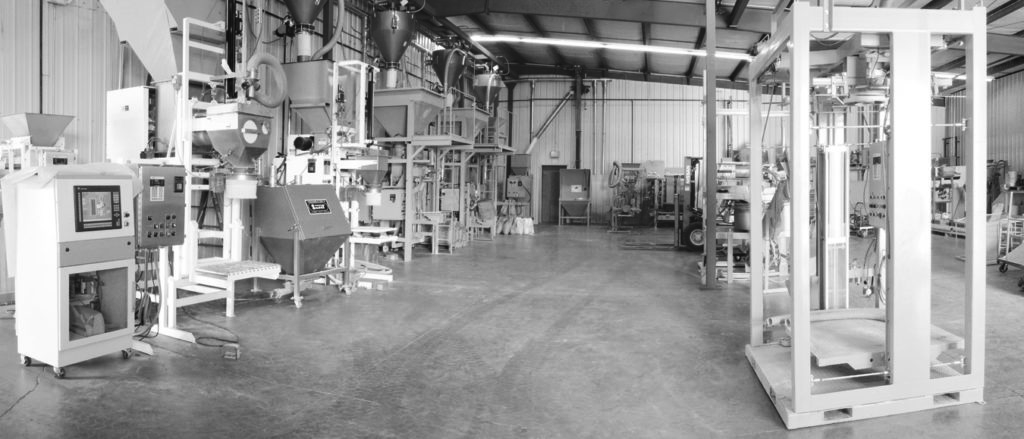 Packaging Equipment Featured: 
Bulk Bag Handling
Open Mouth Bag Fillers
Valve Bag Fillers